About Us
We are a small team, not a huge agency. We don't mislead about our nimble operation that punches well above its weight. We draw on resources when needed for the project through our extensive network of professionals shortlisted as they provide a high level of service and quality. As a highly experienced team of design, technical and production specialists, we collaborate with trust, transparency and clarity to accomplish creative and technical goals. We gravitate toward companies and people who value our contribution to their business with a shared sense of purpose. We take our craft seriously while enjoying a down-to-earth relationship with everyone we work with.

With almost two decades of brand strategy experience, we continue to grow and offer innovative design and marketing to progressive, freethinking organisations and individuals.

'MOJA' (pronounced MO-JAH) means 'one of a kind'.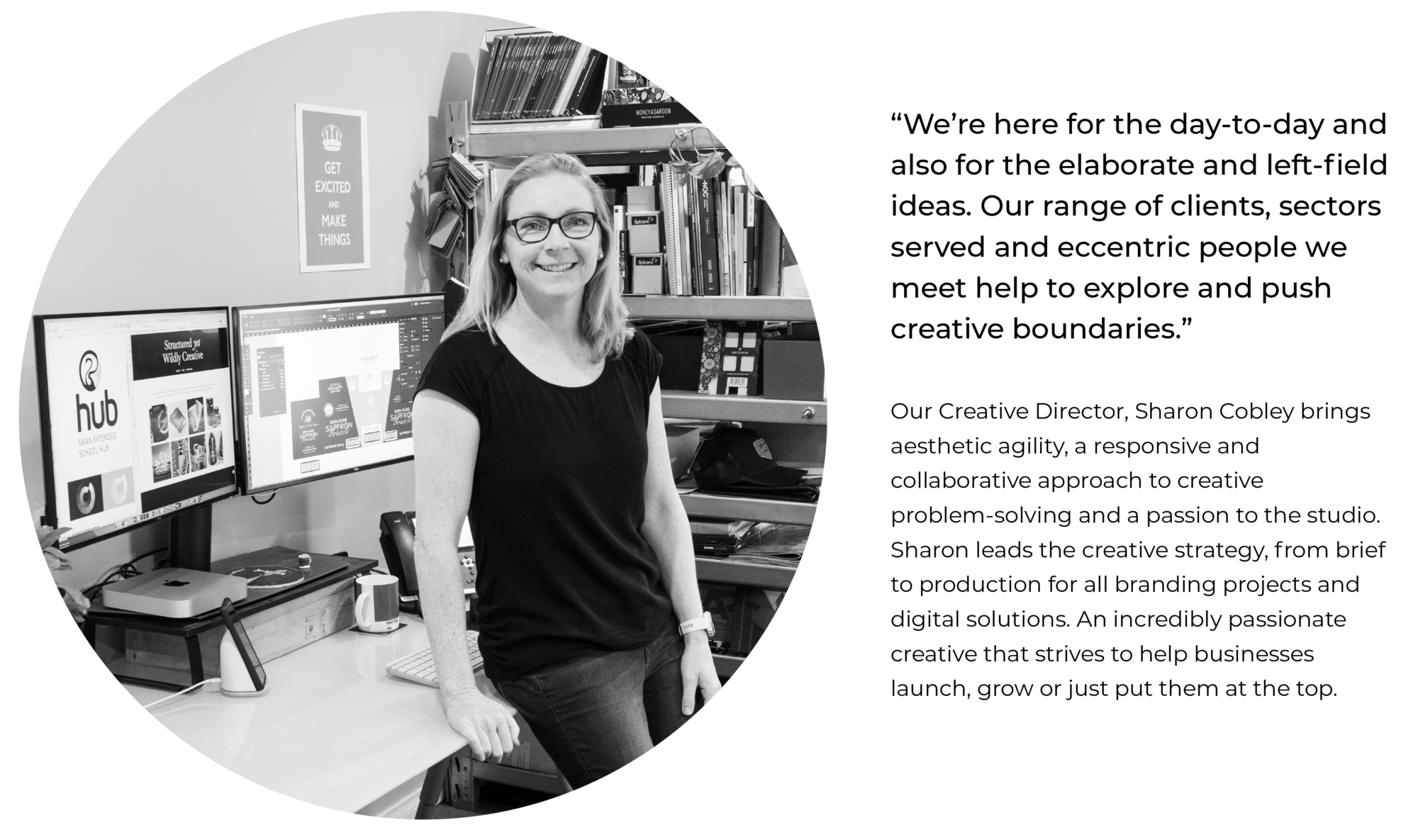 Foster Empowerment
Our goal is to share how things work. We want to provide resources and knowledge to enable success beyond our engagements.
Collaboration At Heart
Our best work and best relationships have always come from openly sharing ideas and working on challenges together.
Clear Messaging
We are big believers in the power of keeping it simple. Everything we do is designed to provide intuitive solutions for complicated tasks.
Clients words...

G11Team has been working with Moja Creative for more than 12 years. Sharon is creative, timely, and works appropriately within allocated budgets. G11Team keeps coming back to Sharon as she interprets briefs very well. She has good discussions about the clients needs and then continues to work with our team, and the client, in a uniquely collegiate manner. For us, at G11, whilst we work at pace, Sharon is also responsive to requests. She can turn material around quickly, if needed, or works deeply and with more curiosity at times when the timelines are less tight. In the end, Moja creates visually appealing design work and never fails to create something bespoke to the needs of the day. Sharon can manage multiples needs for us at G11 – from design through to production and print. And, all that aside, Sharon is also fun to work with. Sharon is pleasant and happy. We'd highly recommend partnering with Sharon at Moja Creative.

Sally, G11Team
Encore is very fortunate to have engaged the services of Moja for many years. Sharon has amazing creativity, and she applies this across many formats, small and large, always delivering above our expectations. I have and continue to recommend Moja Creative for any design work.


Matt, Encore Monitoring
Sharon and her team have been fantastic. Very responsive, going above and beyond to make sure our documents were ready on time - and that their quality was excellent. I really appreciated Sharon's input, keen eye for design and willingness to present us with a range of options.

Lucy, FIWA
Awesome creative and design company! Sharon is amazing, she understood our company, the brief, delivered beautiful design options and then handled all the printing. Highly recommend! T'Anne, Happy Client
You and Sharon have done a fantastic job getting us here. Looking forward to continuing to build on this wonderful start to keep us front of mind with current and future patients.

Steve, High Wycombe Pharmacy
Thank you for always having our back and helping our company grow over the years, we are truly grateful for all you do. Leah, Mr Pesty
I have developed numerous concepts with the assistance from Moja Creative. Nick and Sharon give you confidence in developing a project with the professionalism of a larger company without the cost. I would recommend Moja Creative as a solution for all E-Business needs. David, Coffert
We have an amazing brand new site that works across multiple user platforms! It also syncs with our CRM system seamlessly which in turn increases staff productivity & saves time. 100% we would recommend Moja to everyone! Bianca, Realestate 88