Industry Snapshot Brochure
The team at FIWA approached Moja to create an 'industry snapshot' for an election candidate to be able to pick up the document, be attracted to read all the way through, and most importantly be able to easily understand the content and feel positive about representing the industry in state government.

We offered a variety of folding methods, and in the end, the content worked best in a familiar saddle-stitched format to ensure the content was consumed in the correct order. During the design, we recreated a high-resolution version of their logo which had degraded from the original file over time.

The brochure was printed on a sustainable forest product for the short digital prints when needed on demand.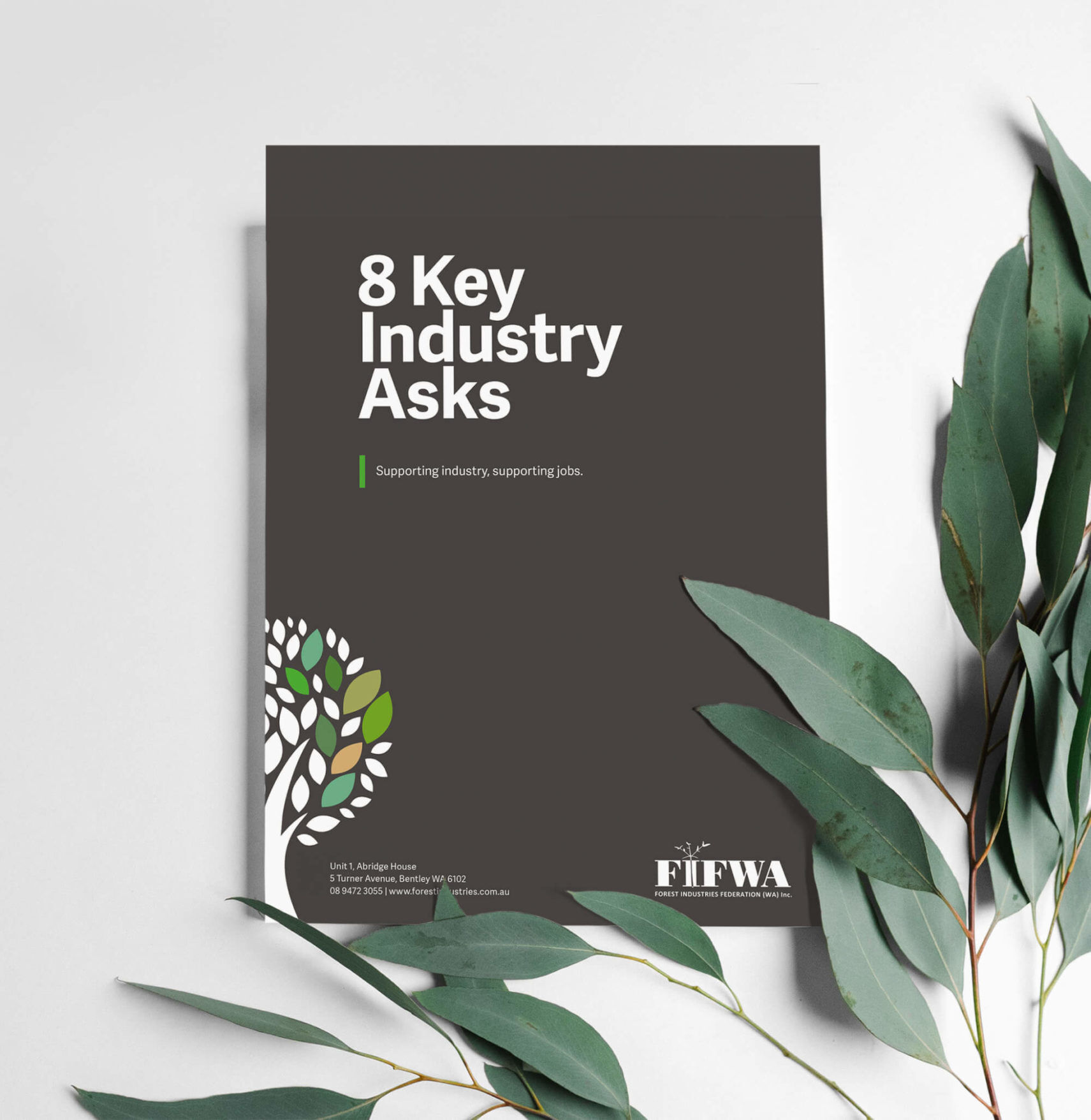 Sharon and her team have been fantastic. Very responsive, going above and beyond to make sure our documents were ready on time - and that their quality was excellent. I really appreciated Sharon's input, keen eye for design and willingness to present us with a range of options.

Lucy, FIWA