Cosmetic Aesthetics Identity Design
Derma Glow is a centre of excellence for surgical and non-surgical cosmetic aesthetics and skin cancer management within Carousel Medical Hub.
Having 3 weeks before launch, we rolled up our sleeves to create an identity that would hit the ground running. The business cards, foyer area pull up banners and DL brochure were all designed and printed, ready for the brand launch; along with the website design to list services pricing and funnel online bookings.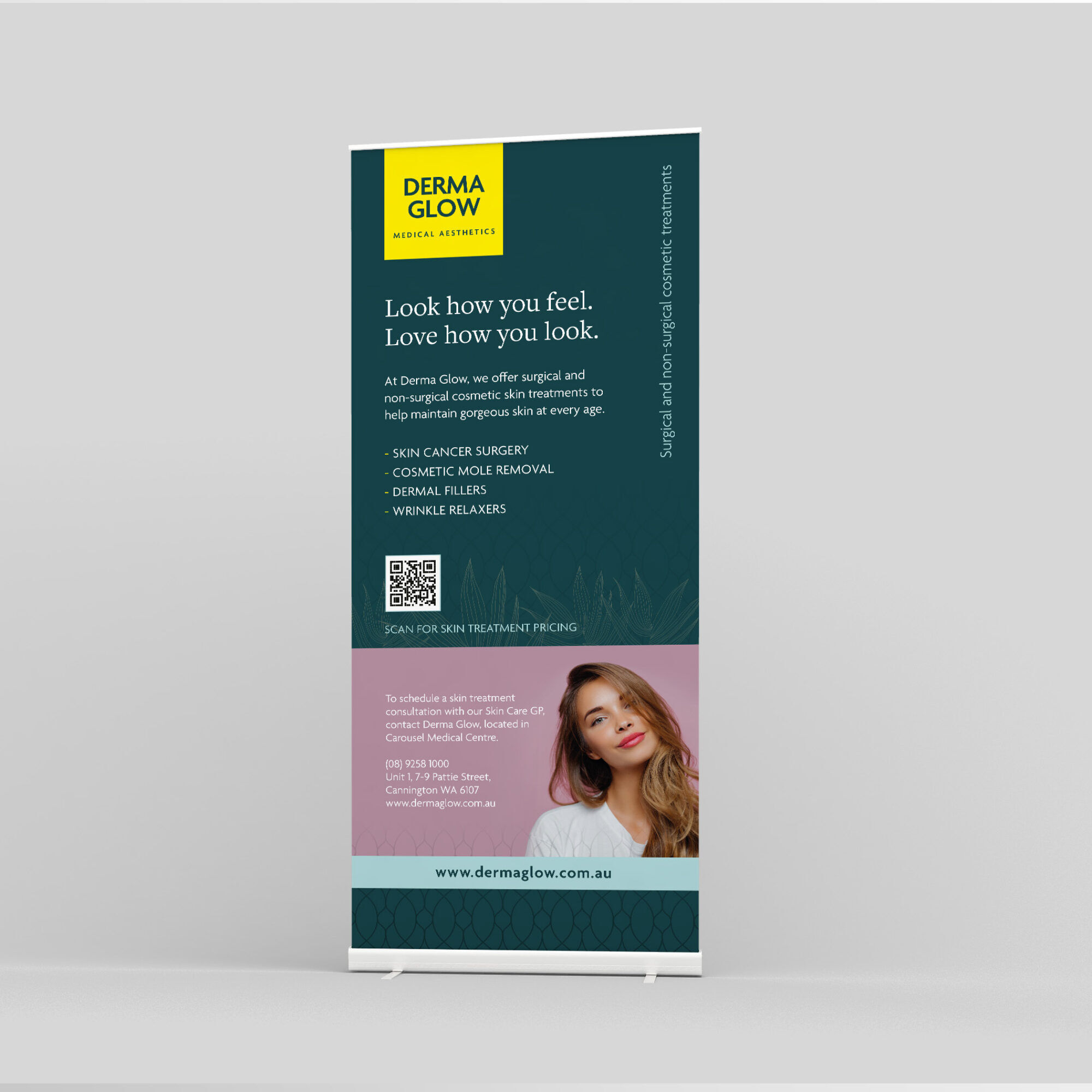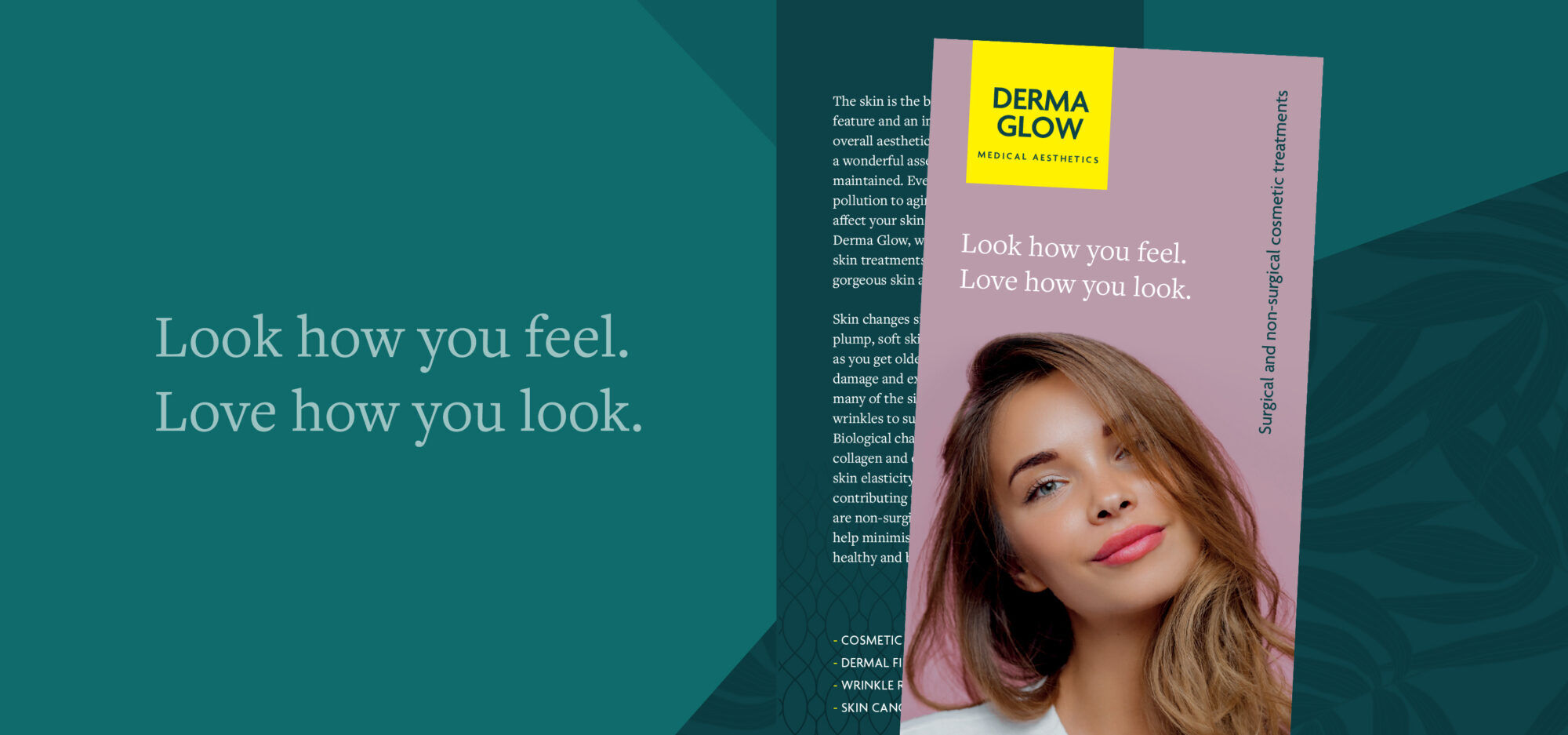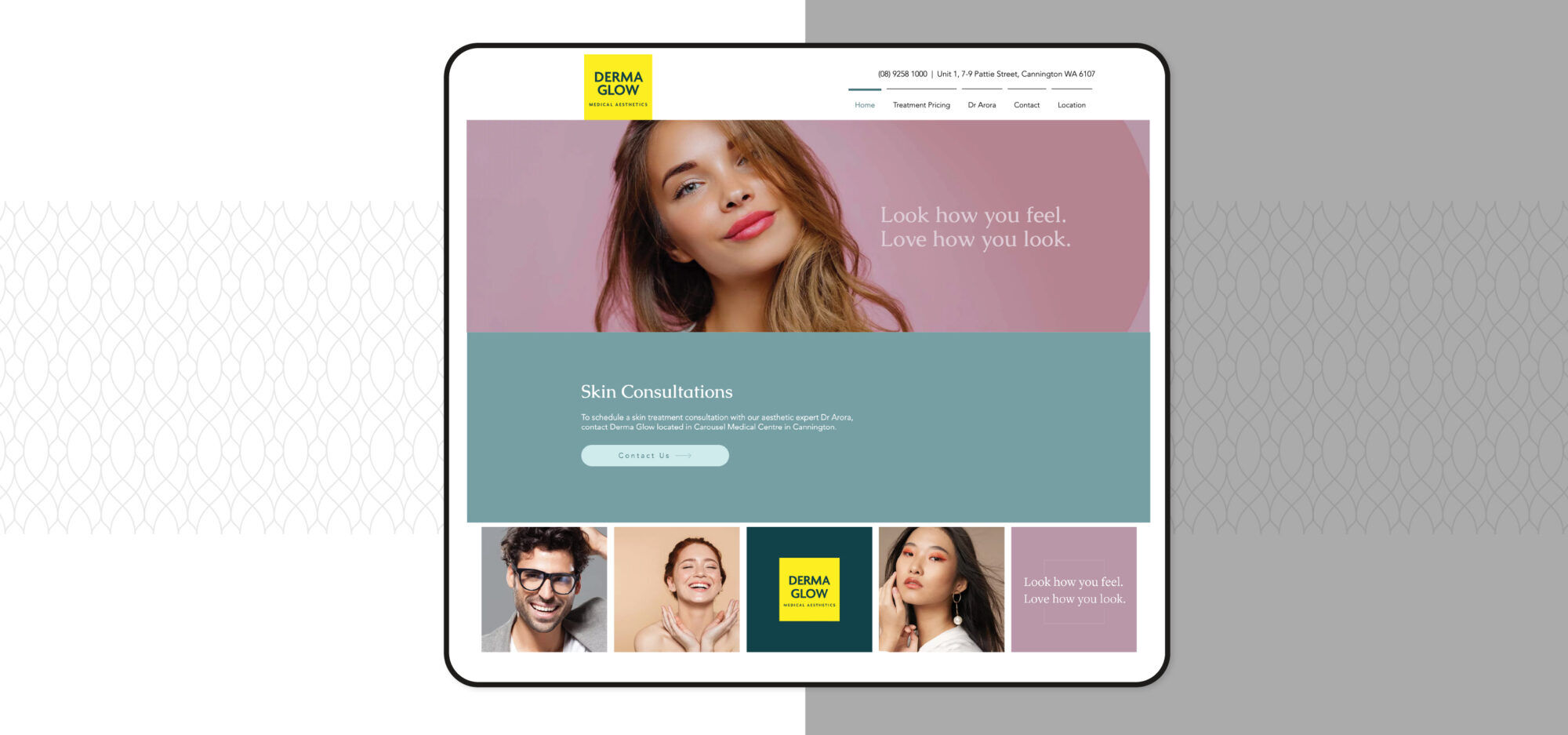 The positioning 'Look how you feel, Love how you look', was created to show that you deserve to feel comfortable in your own skin. And although your looks don't define you, it's important to feel at peace with yourself and be happy with the way you look.