High Wycombe Pharmacy rebrand and sign graphics
Moja was initially requested to design the corporate identity for High Wycombe Pharmacy. The existing brand was not reflecting the owners forward-thinking philosophy on how a Pharmacy should be viewed.
High Wycombe Pharmacy underwent a considerable shop re-fit and by doing so wanted to reinvigorate the brand and utilise the new exterior spans of 13 meters to reinforce their values for healthcare in the community. The exterior graphics, internal feature walls, stationery, flyers and website all make up this successful branding project.
We're very proud to have helped Kim and Steve with their pharmacy branding. They have always kept their brand message focused from day one. It's always a pleasure to be involved to help continue to help put High Wycombe Pharmacy right up there amongst Perth's leading pharmacies.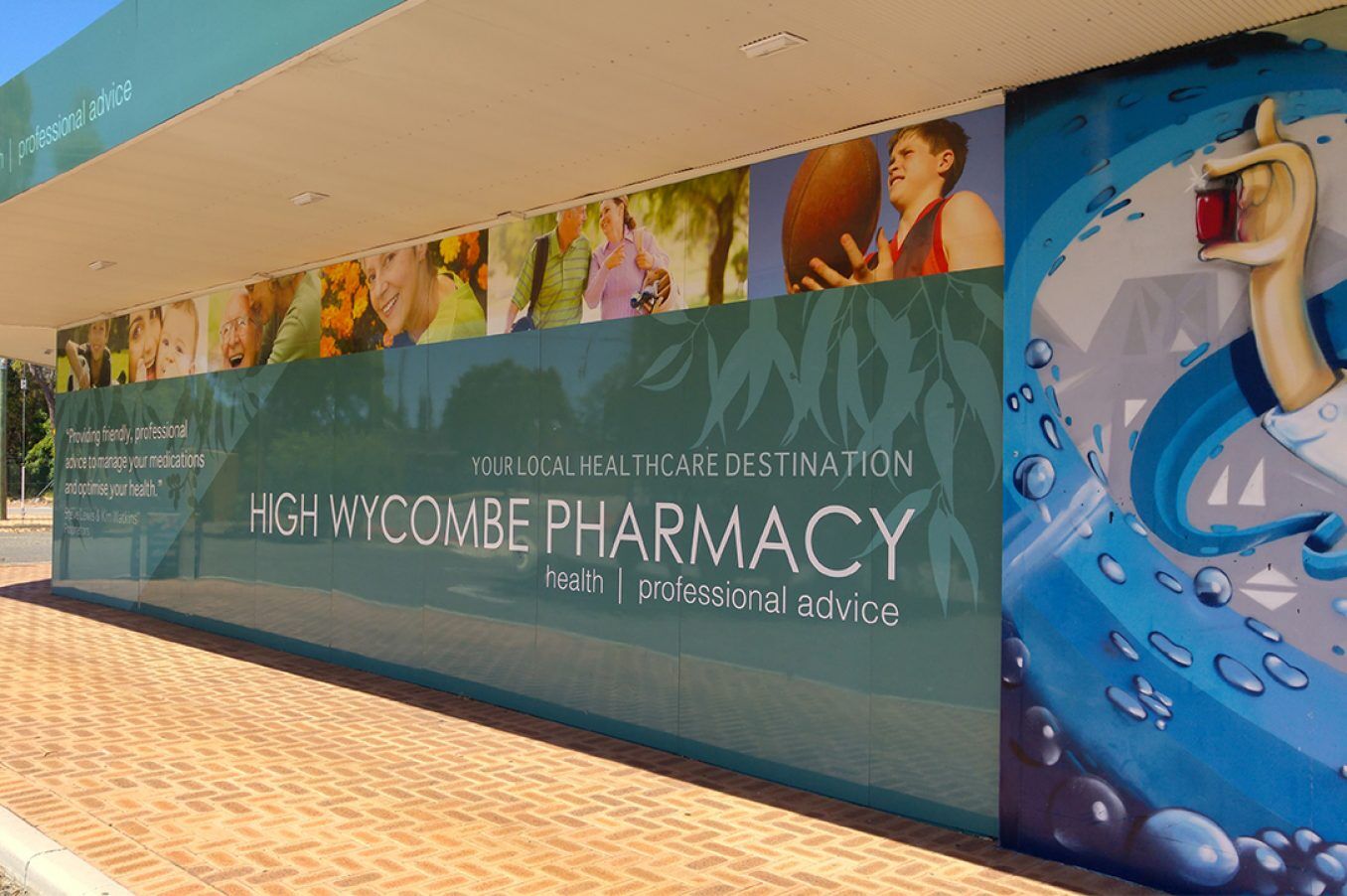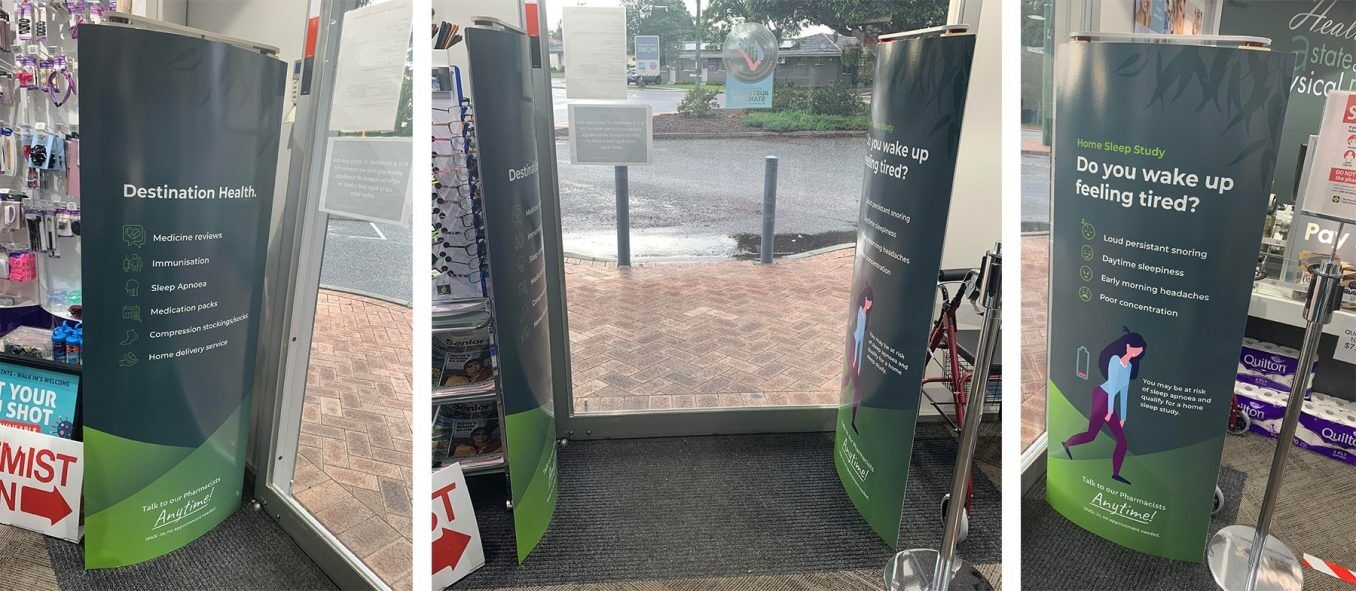 We received the security covers you made for us. They arrived as complete units that just slotted perfectly over the top of the barriers. No taping or joining needed. They look absolutely brilliant - Great work!


Neil, High Wycombe Pharmacy