Sales Brochure for WA Flight Charter Specialists
Aero Hire contacted us to help create a sales-focused corporate brochure to inform prospective clients of their safe, reliable, professional and cost-effective private air charter for all industry sectors – corporate and government.

We set about helping with content and graphics that would tell their story in a captivating design. The design took shape with supplied images in addition to WA coastal aerial photography to reinforce the remote locations they travel.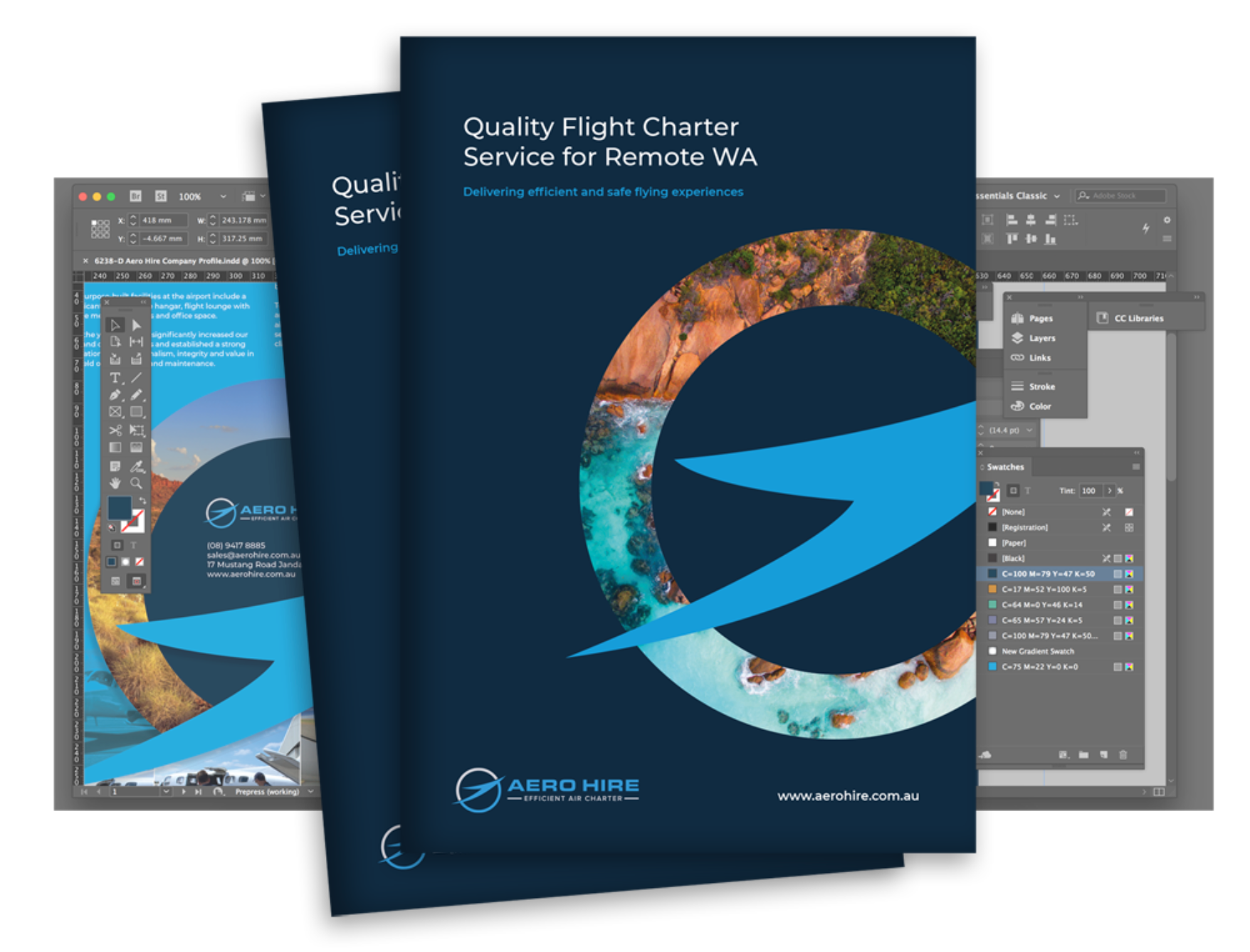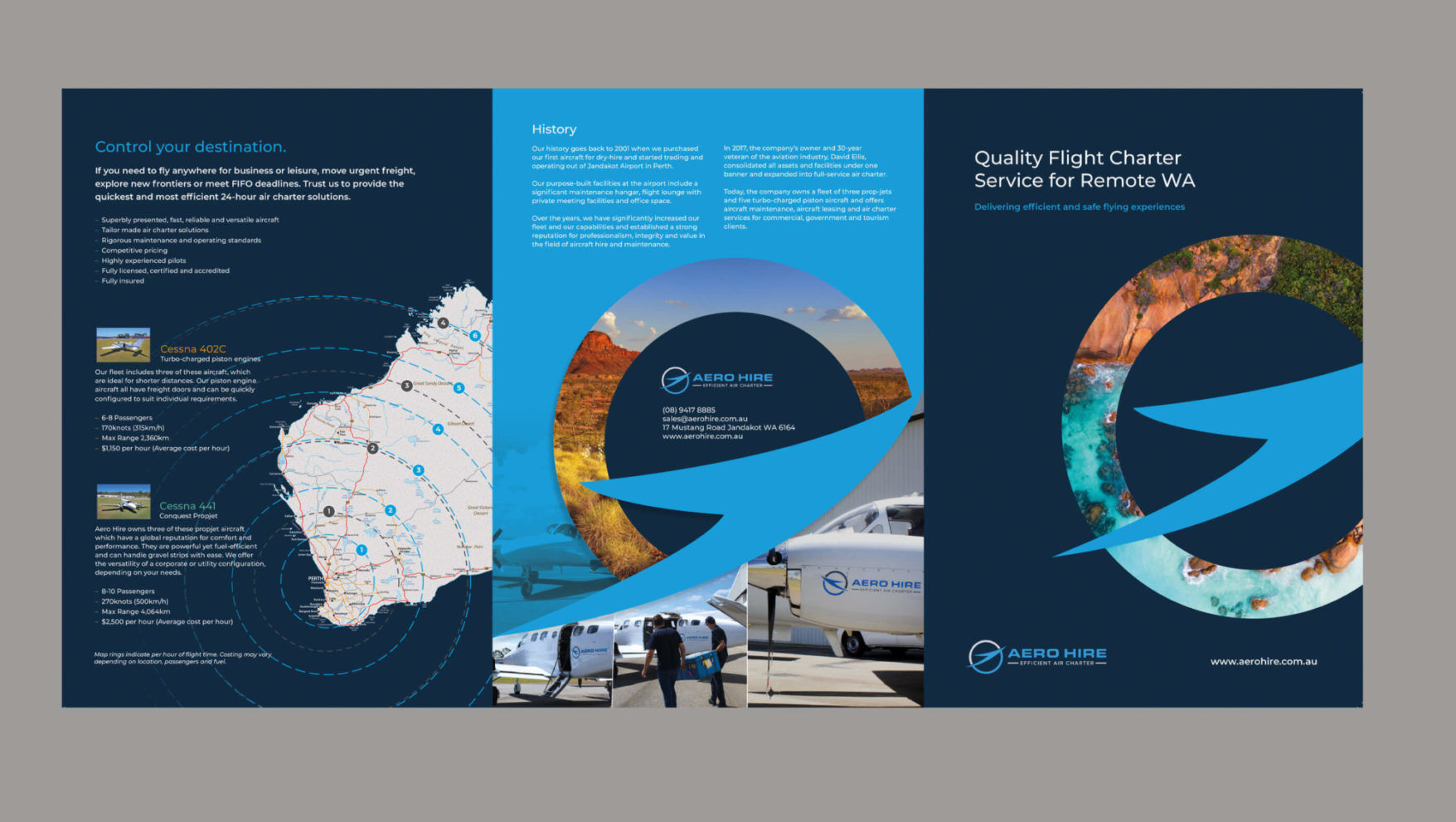 We helped to shape their brand by producing the sales brochure, pull up banners for their waiting room as well as canvas wall artworks for the main office. For the staff area, we designed a vision and mission poster to be read daily to reinforce company values.