Medical Centre Branding
Shelley Hub Family Practice needed a full suite of design services for their new purpose-built medical centre in Shelley. The branding work included business materials, promotional direct mail marketing materials, signage design and website design.
Working closely with the business owners, a sophisticated brand was created to reflect the professionalism of their purpose-built medical centre and to connect with the young professionals in the neighbourhood. The branding work included business cards, notepads, letterheads, flyers, signage design and website design.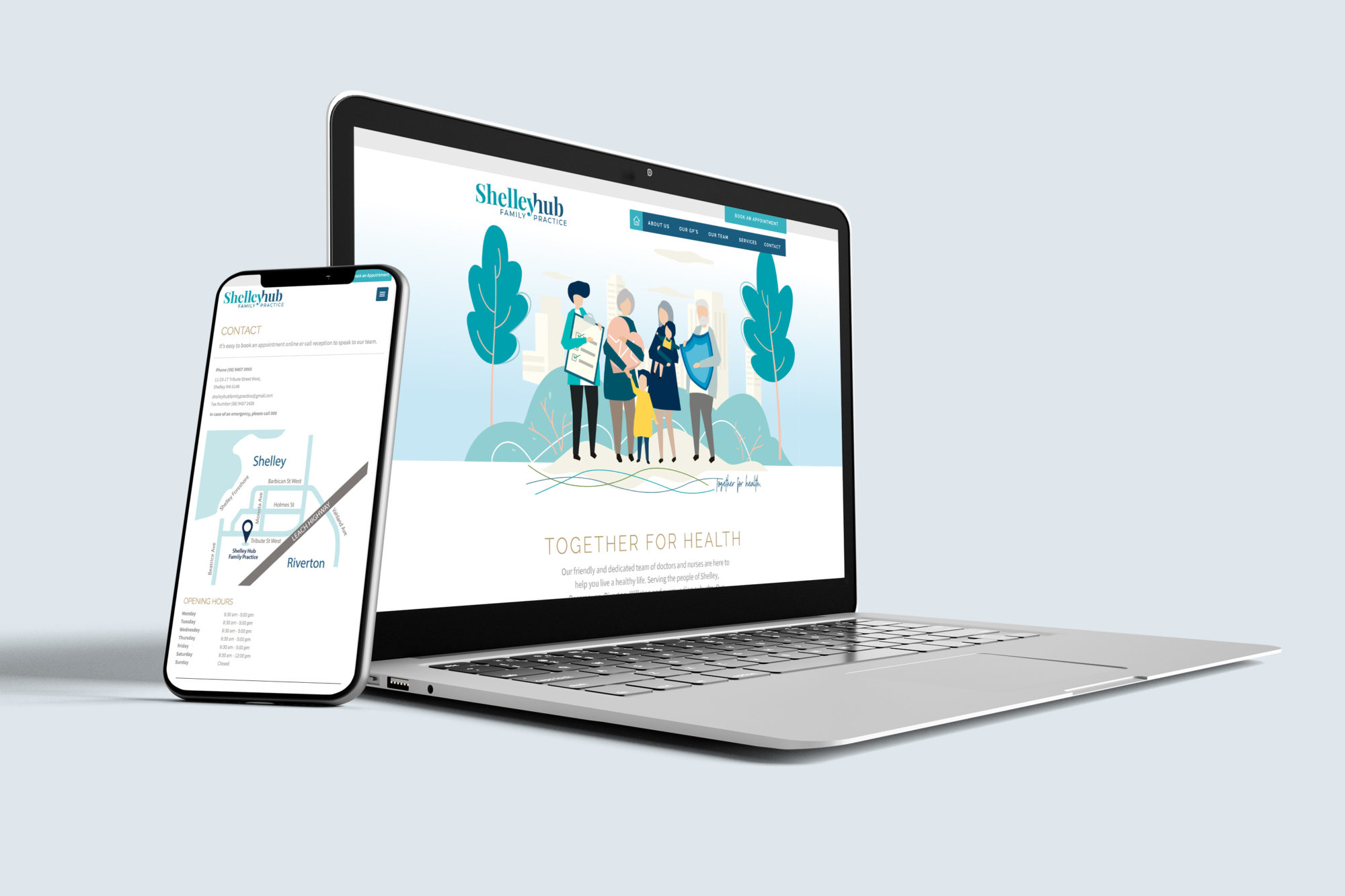 The website was designed as a business tool to help patients to select and book a Doctor appointment online as a main priority to the site. We integrated with a popular medical booking system and promoted this over marketing materials for patient awareness and to encourage ease of booking at the centre.

The branding work was carried out in unison to the building works with the sign design and installation one of the final items on the roll-out. The sign items included frosted windows for privacy in the waiting area, reception decal, A-frame sign for roadside wayfinding and bollard covers to emphasize the medical centre is a bulk billing practice.