Written by Sharon on .
This clever two-piece promotional tool is great for promoting products and services and exclusive VIP events, while the perforation allows your reader to store a wallet-size card for an event date reminder or coupon deal.
These tear-off promotional cards are suitable for all types of businesses, from food vendors, local letterbox advertising to large-scale retailers.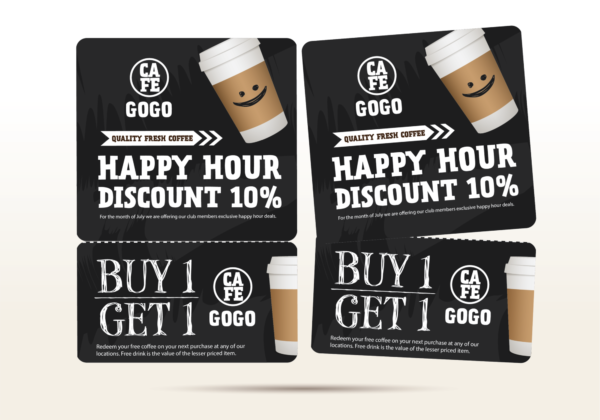 Need some ideas?
QR codes
Promotional coupons
Top tips from experts
Recipes or DIY tricks
Size:
Full card size 150 x 85mm
Tear-off card size 55x85mm
Available in standard 350gsm or heavyweight 450gsm stock weights
Double-sided printing.
Contact us for pricing based on your needs. We can offer larger sizes to best suit Australia Post limitations if you are planning on a mail-box drop and need to include more information.